2023 AAS/AIAA Astrodynamics Specialist Conference,
Big Sky, Montana, August 13-17 2023
The 2023 AAS/AIAA Astrodynamics Specialist Conference, hosted by the American Astronautical Society (AAS) and cohosted by American Institute of Aeronautics and Astronautics (AIAA) will be held August 13-17 in Big Sky, MT. The conference is organized by the AAS Space Flight Mechanics Committee and the AIAA Astrodynamics Technical Committee.
Abstract and Manuscript Submissions
Abstracts are to be submitted through a web based abstract submittal system. Using the web based system, authors will submit their abstract, author information and preprint before the conference. Authors will also use this site to submit their final manuscript after the conference.
The abstract submittal system can be accessed by clicking on Abstract and Manuscript Submission. More info can be found in the conference's Call For Papers.
John V. Breakwell Student Paper Award
Applications are being accepted for the Breakwell Student Paper Award. Full paper submission is highly encouraged. Deadline for submission is the same date as the abstract submission deadline.
For more information please see https://www.space-flight.org/docs/Breakwell/Breakwell_award.html
Social & Offsite Events
Coming Soon
Conference Hotel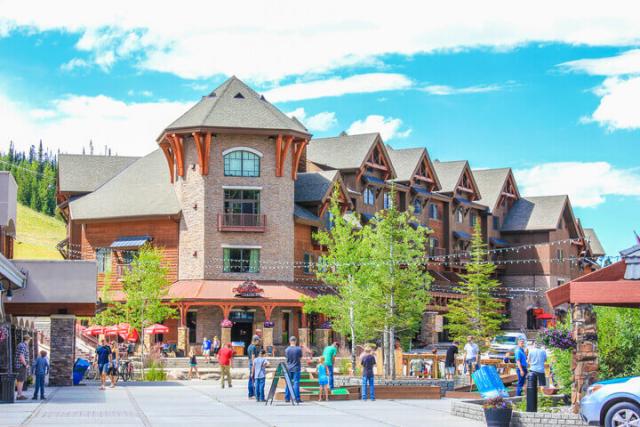 General Inquiries
Big Sky Resort
50 Big Sky Resort Road
Big Sky, MT 59716
Phone: (800)548-4486

Hotel Reservation Link:
Coming Soon

Image Credit:
Big Sky Resort
Conference Chairmen
AAS General Chair
Dr. Jeff Parker
Advanced Space
parker(AT)advancedspace.com

AIAA General Chair
Dr. Brandon Jones
The University of Texas at Austin
brandon.jones(AT)utexas.edu

AAS Technical Chair
Dr. Manoranjan Majji
Texas A&M University
mmajji(AT)tamu.edu

AIAA Technical Chair
Dr. Pradipto Ghosh
JHU Applied Physics Laboratory
Pradipto.Ghosh(AT)jhuapl.edu


Banner Image Credits (from left to right):
https://unsplash.com/photos/9tqrKo4B98I
https://unsplash.com/photos/2X4SNyzTsg4
https://unsplash.com/photos/3VTUAw7GPmk