2022 AAS/AIAA Astrodynamics Specialist Conference,
Charlotte, North Carolina, August 7-11 2022
The 2022 AAS/AIAA Astrodynamics Specialist Conference, hosted by the American Astronautical Society (AAS) and cohosted by American Institute of Aeronautics and Astronautics (AIAA) will be held August 7-11, Charlotte, North Carolina. The conference is co-sponsored by Blue Origin and Infinite Orbits and organized by the AAS Space Flight Mechanics Committee and the AIAA Astrodynamics Technical Committee.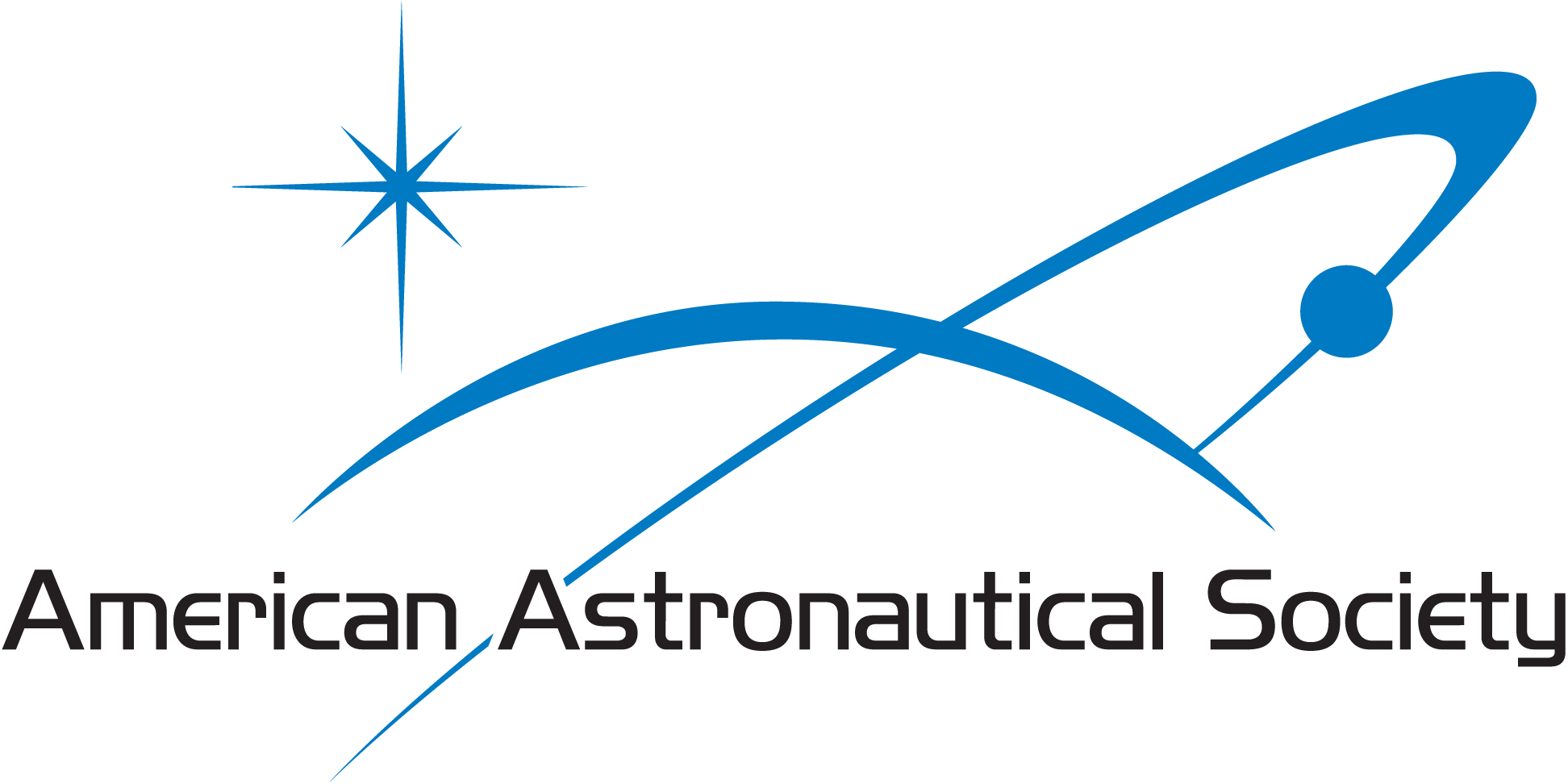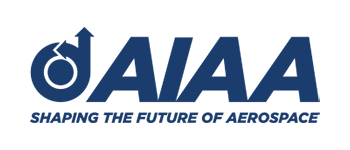 Coronavirus (COVID-19) Considerations
The conference organizers have decided to hold the 2022 AAS/AIAA Astrodynamics Specialist Conference in person at the Sheraton Le Meridien Charlotte Hotel in Charlotte, NC.
We are really looking forward to see a regathering of the professional community and a renewal of our personal connections after more than two years of pandemic.
Please monitor the conference website for updates on the conference guidelines. We will abide to any applicable local, state, and federal laws.
According to the latest data from the Centers for Disease Control (CDC), community infection level for COVID-19 in Mecklenburg County, North Carolina, is High. As a result, the conference organizers strongly recommend to:
Stay up to date with COVID-19 vaccines
Wear a mask indoors in public and on public transportation
Wash and sanitize your hands frequently
Stay in your hotel room and get tested if you have symptoms
Take additional precautions if you are at high risk for severe illness
Detailed information on community levels and COVID-19 prevention are available
online
.
Disposable masks and personal hand santizers are provided at registration.
Abstract and Manuscript Submissions
Abstracts are to be submitted through a web based abstract submittal system. Using the web based system, authors will submit their abstract, author information and preprint before the conference. Authors will also use this site to submit their final manuscript after the conference.
The abstract submittal system can be accessed by clicking on Abstract and Manuscript Submission.
Online Conference Registration
Registration can be accessed at https://www.xcdsystem.com/aas/attendee/index.cfm?ID=4zN28b9
Registration Type
Early
(On or before Jul 4, 2022)
Regular
(After Jul 4, 2022)
Walkups
Full Registration - Current Member (AAS or AIAA)
$750
$870
$970
Full Registration - Non-member, includes one-year AAS membership
$850
$970
$1070
Student Registration - Current Member (AAS or AIAA)
$360
$460
$560
Student Registration - Non-member, includes one-year AAS membership
$405
$505
$605
Retiree Registration - Current Member (AAS or AIAA)
$360
$460
$560
Retiree Registration - Non-member, includes one-year AAS membership
$405
$505
$605
The online registration system is programmed to accept Visa, Mastercard, Discover and American Express credit cards.
NOTE: Registration fees are calculated at the time of payment. Beginning the registration process without completing payment may result in a higher fee being charged as applicable based upon the early/late/on-site fee schedule set by the General Chairs.
Registration Cencellations and Refunds:The cut-off date for refunds after registration cancellation is Thursday, August 4th.
Sponsorship Opportunities
Sponsorship opportunities are available for advertising commercial and research activities.
If interested, please contact the general chair Simone D'Amico at damicos@stanford.edu
Social & Offsite Events
There will be a catered reception on Sunday (Aug 7) with food and drinks at the Sheraton Le Meridien Charlotte Hotel.
A Gala dinner with awards ceremony will be also held on Tuesday (Aug 9) at the NASCAR Hall of Fame, home of the American auto racing history and heritage (Offsite event).
Jammed-packed with traditional exhibits, the Hall of Fame is fueled with more than 50 interactive experiences like tire-changing stations and realistic racing simulators. The museum has plenty of exhibits with artifacts and NASCAR collections; all designed to get your adrenaline going.
Transportation from the conference hotel to the NASCAR Hall of Fame offsite event and back is provided on Tuesday, August 9th.
There will be 3 buses, and they will do two trips:
The first trip will start loading at 4:50pm
The second trip will start loading by 5:35pm
The offsite event will start promptly at 6pm. Returning trips will start loading at 9pm.
Please listen carefully to announcements made during the conference and check your emails for any last minute changes
Reception on Sunday as well as tickets to the NASCAR Museum and the associated Gala dinner on Tuesday are included with every registration (Full, Student, and Retiree)
You can purchase additional tickets for each social event during the online registration process as follows:
| | |
| --- | --- |
| 1x extra Reception ticket (Sunday) | $100 |
| 2x extra Reception tickets (Sunday) | $200 |
| 1x extra NASCAR Museum and Gala dinner tickets (Tuesday) | $130 |
| 2x extra NASCAR Museum and Gala dinner tickets (Tuesday) | $260 |
The ceremony will include the AAS 2021 Space Enterpreneurship Awards, New AAS Fellows, the John V. Breakwell Student Paper Awards, and the Best Conference Paper Award.
Food Restrictions:
Both the Opening Reception on Sunday and the Gala Dinner on Tuesday have meat and vegetarian/vegan options. If you prefer a vegetarian meal, please collect the appropriate ticket at the registration desk, at check-in, to display on your table at the Gala Dinner
Dirk Brouwer Plenary Lecture & Reception
The Dirk Brouwer award ceremony starts promptly on Wednesday, August 10th at 5pm.
Awardee Prof. John L. Crassidis presents Good, Bad and Ugly Attitudes: A Brief History of Attitude Determination and Estimation.
The subsequent reception in the CJ's Lounge starts with the Bar available by 6:30pm. The new "Emerging Astrodynamicist" award will be announced here.
Conference Proceedings
We are delighted to welcome Springer Nature as new publisher for conference proceedings.
NOTE: One electronic proceedings for download is included with every Full Registration.
If you did not register with a Full Registration OR wish to purchase additional proceedings for download, you can do so during the online registration process as follows:
| | |
| --- | --- |
| 1x extra Proceedings for download | $140 |
| 2x extra Proceedings for download | $280 |
Conference Hotel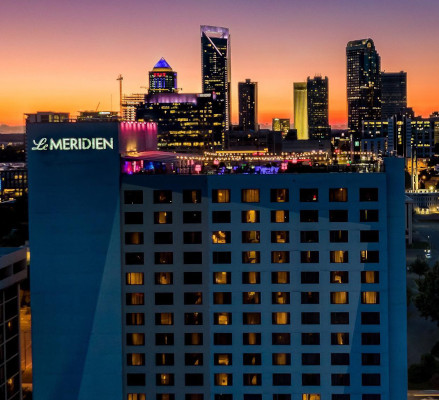 General Inquiries
Le Meridien Charlotte
555 South McDowell Street, North Tower
Charlotte, North Carolina 28204 USA
Phone:+1 704-372-9610
Fax:+1 704-626-3658
Toll-free:+1 888-627-7189

Conference Reservations
To book hotel room at the conference rate please use the following link:
Online reservation link for AAS 2022

Additional Information:
The nightly rooms rates are $129 per night.
Rates will be at the prevailing government per diem at the time of the conference.
Complimentary Wireless Internet
Complimentary Meeting Space
Complimentary Fitness Room Access
3 day pre- and post-conference rate availability
Outdoor Pool
Meet Our Sponsors
Blue Origin was founded with a vision of millions of people living and working in space for the benefit of Earth. Blue Origin is working today to create that future by developing reusable launch vehicles and in-space systems that are safe, low cost, and serve the needs of all civil, commercial, and defense customers. Blue Origin has staff nationwide, offices in nine different locations, and four business units: Rocket Engines, Suborbital Launch (New Shepard), Orbital Launch (New Glenn), and Advanced Development Programs.

The company's Advanced Development Program (ADP) organization is accountable for all of Blue Origin's in-space programs across six broad areas - Lunar Permanence, Space Mobility, Space Destinations, Next-Gen Space Transportation, Advanced Technology, and Honeybee Robotics (subsidiary). ADP is working on multiple internally funded flight programs in each of these program areas. These include our publicly known Blue Moon commercial lunar lander and Orbital Reef. The organization also provides a wide range of concepts, proposals, and technology development projects for ADP's product lines.

The Flight Sciences team in ADP is accountable for delivering capabilities in disciplines related to all aspects of space vehicle flight and flight operation to all of ADP's programs. These capabilities include guidance, navigation and control, navigation sensors, modeling and simulation, aerodynamics, mission design and trajectory optimization, flight autonomy, rendezvous and proximity operations, entry descent and landing, and mission operations. We are hiring exceptional talent at all levels in the disciplines noted above.

Confirm your interest in joining or learning more about Blue Origin and ADP's Flight Sciences Team by clicking here
Infinite Orbits (IO) is a Newspace company founded in 2017 by Telecommunication entrepreneurs and Aerospace Engineers, with a vision to provide reliable, turnkey in-orbit services including life extension to satellite operators globally. With offices in Singapore and Toulouse, France, Infinite Orbits is ready to provide high end NewSpace solutions to cover all satellite servicing needs.

IO's first generation servicer, OrbitGuard, is a small satellite that can autonomously carry out far and near range rendezvous and provides SSA and Inspection services to satellite operators. OrbitGuard is driven by IO's patented state-of-the art ML algorithms and is capable of detecting a target at a distance of several hundred kilometers and to perform pose estimation of an object, with robustness, against extreme lighting conditions. Orbit-Guard 1 & 2 are slated to launch Q4 2022 onwards and provide services from 2023.

Infinite Orbits' Life Extension Servicer, "Endurance", performs autonomous rendezvous & docking and provides full AOCS capability for 5 years to an end of life GEO satellite. Life Extension Services will be available from 2025 onwards.
Conference Chairs
AAS General Chair
Dr. Simone D'Amico
Stanford University
damicos(AT)stanford.edu

AIAA General Chair
Dr. Ossama Abdelkhalik
Iowa State University
ossama(AT)iastate.edu

AAS Technical Chair
Dr. Natasha Bosanac
University of Colorado Boulder
natasha.bosanac(AT)colorado.edu

AIAA Technical Chair
Dr. Atri Dutta
Wichita State University
dutta.astro22(AT)gmail.com


Banner Image Credits (from left to right):
https://www.northeastern.edu/graduate/blog/wp-content/uploads/2019/04/charlotte.jpg
https://urbanoutdoors.com/wp-content/uploads/2020/04/Depositphotos_22055197_l-2015-1024x676.jpg
https://eu.reporternews.com/story/news/columnists/greg-jaklewicz/2018/11/08/nascar-hall-fame-got-my-motor-runnin/1906647002/