AAS/AIAA Astrodynamics Specialist Conference,
Vail, CO
The 2015 Astrodynamics Specialist Conference, hosted by the American Astronautical Society (AAS) and cohosted by American Institute of Aeronautics and Astronautics (AIAA) will be held in Vail, CO in August 9-13 2015. The conference is organized by the AAS Space Flight Mechanics Committee and the AIAA Astrodynamics Technical Committee.
Abstract and Manuscript Submissions
Abstracts are to be submitted through a web based abstract submittal system. Using the web based system, authors will submit their abstract, author information and preprint before the conference. Authors will also use this site to submit their final manuscript after the conference.
Online Conference Registration
Attendees to the conference are encouraged to utilize the online registration system. Click on Online Conference Registration. Registering online will provide several benefits. You will avoid the lines at the registration table and you will have free access to preprints. Free access to preprints will only be available to people registering through the online system. Registering online will also reduce the workload on the conference organizers.
Registration for members is $520 (early), $590 (normal), $690 (walkup). Registration for students/retired is $190 (early), $260 (normal), $360 (walkup). Non-members have an additional fee of 100$. The online registration system is programmed to accept Visa, Mastercard, Discover and American Express credit cards."Walkup" rates go into effect on July 27, 2015
Attendees may still register in person at the registration table (walkup).
Conference Mobile App
The conference program, including sessions, speakers, venue maps can be viewed on the mobile phone using the SFM2015 app. Click on here
Astrodynamics Specialists Conference on the Social Media
Follow us on Twitter: #ASCVail2015
Conference Hotel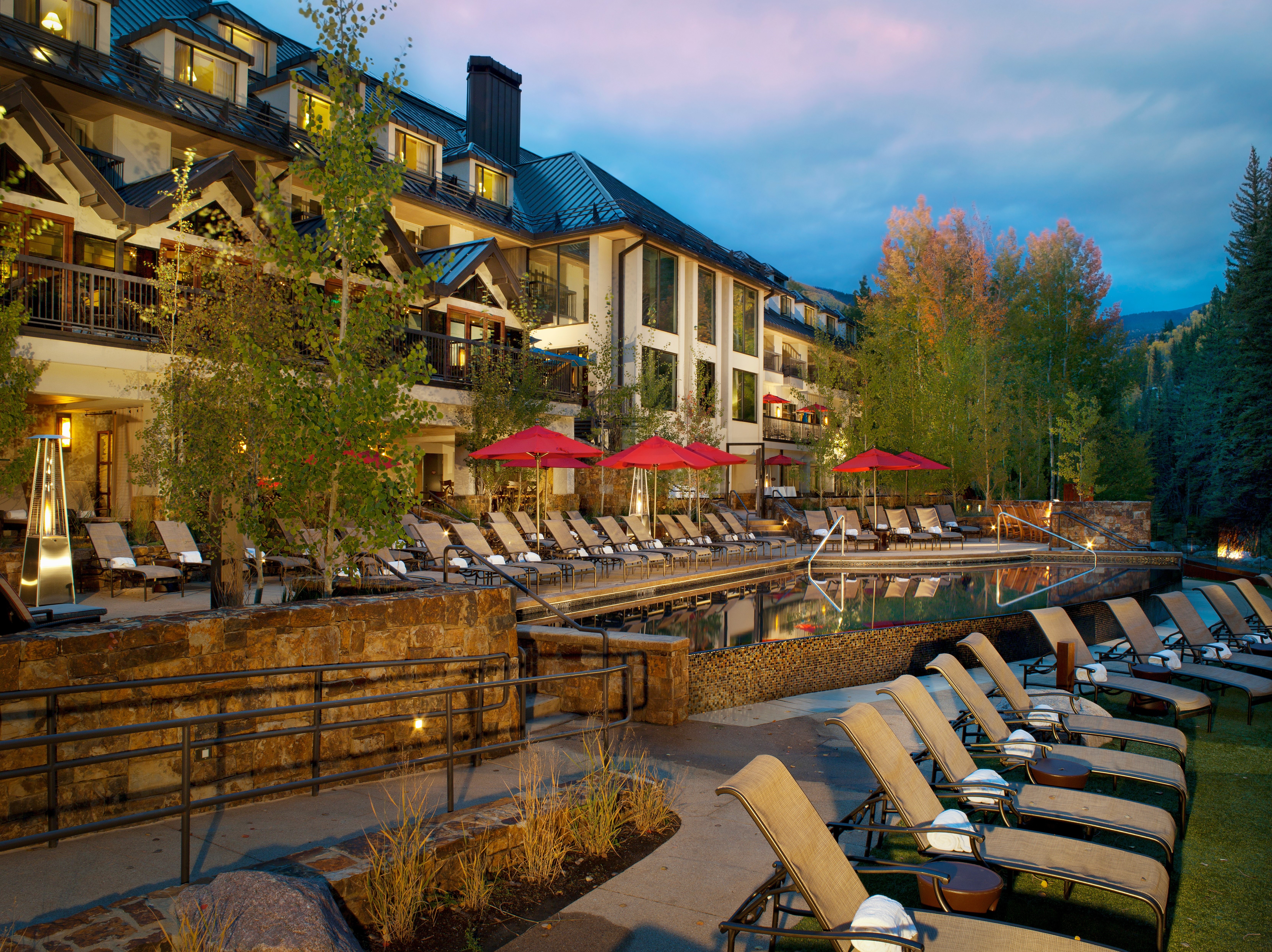 Vail Cascade Resort & Spa
1300 Westhaven Drive
Vail, CO 81657
http://www.vailcascade.com/
Telephone number for AAS reservations: 800-420-2424 (toll-free)


From the moment you arrive at Vail Cascade you feel the inviting warmth of a true mountain retreat. Roaring fireplaces, stimulating meeting spaces and personalized service come together to create unmatched comfort and a sense of home year-round. Vail Cascade is a true reflection of its guests - refined yet relaxed, sophisticated yet understated, upscale yet accessible. Picture-perfect for creating memorable experiences and located overlooking Gore Creek, Vail Cascade is a destination where families bond, where mind, body and spirit are balanced, and where a majestic mountain backdrop is the setting for meaningful connections among families, couples, groups and adventure-seekers alike. Vail Cascade's ideal location and breathtaking mountain surroundings create the perfect natural playground for all-season adventure. With pleasantly warm summers and cool falls, you can enjoy hiking, biking, fishing, strolling through the Villages and soaking up sun poolside. Conveniently located at the base of Vail Mountain and along the banks of Gore Creek, Vail Cascade is 30 minutes from Eagle County Airport and less than two hours from Denver International Airport. Group arrival is 8/9/2015 and Group Departure is 8/13/2015. Government Per Diem Hotel rate is guaranteed for reservations made up to 21 days prior to arrival (i.e., 7/18/2015) and is valid three days before group arrival and three days after group departure based on availability. Mention that you are with the American Astronautical Society. Daily resort fee of $27.00 per room is waived (includes shuttle service, high-speed internet, etc.), Aria Spa and Club access of $15.00 per day is waived. Cancellations must be made in advance of 48 hours of intended arrival.
Conference Chairmen
AIAA General Chair
Dr. William Todd Cerven
Aerospace Corporation
15049 Conferene Center Dr.
CH4/500
Chantilly, VA 20151
571-397-4208 (voice)
william.t.cerven(AT) aero.org
AAS Technical Chair
Dr. Manoranjan Majji
University at Buffalo
318 Jarvis Hall
Buffalo, NY, 14260
716-645-1432 (voice)
716-645-3668 (fax)
mmajji(AT)buffalo.edu
AIAA Technical Chair
Dr. James Turner
Texas A&M University
745 H. R. Bright Building
3141 TAMU
College Station, TX 77843-3141
979-458-1429 (voice)
979-845-6051 (fax)
turner(AT)aero.tamu.edu