Conferences Links:
Abstract submission is now closed.

Notifications of acceptance were sent via email on November 2, 2012.
Paper Format Instructions (please read carefully!)
Final Conference Program (released 2/9/2013)
Manuscript Submission
Manuscript Upload Deadline:

Wednesday February 6, 2013, 23:59:59 Eastern Time


Final Manuscript Deadline:

Wednesday March 6, 2013 23:59:59 Eastern Time
23rd AAS/AIAA Spaceflight Mechanics Meeting,
Kauai, Hawaii
The 2013 Space Flight Mechanics Meeting, hosted by the American Astronautical Society (AAS) and cohosted by American Institute of Aeronautics and Astronautics (AIAA) will be held in Kauai, Hawaii, February 10-14, 2013. The conference is organized by the AAS Space Flight Mechanics Committee and the AIAA Astrodynamics Technical Committee.
Abstract and Manuscript Submissions
Abstracts are to be submitted through a web based abstract submittal system. Using the web based system, authors will submit their abstract, author information and preprint before the conference. Authors will also use this site to submit their final manuscript after the conference. The manuscript submittal system can be accessed by clicking on Abstract Submission. The Call For Papers has detailed instructions.
Online Conference Registration
Attendees to the conference are encouraged to utilize the online registration system. Registering online will provide several benefits. You will avoid the lines at the registration table and you will have free access to preprints. Free access to preprints will only be available to people registering through the online system. Registering online will also reduce the workload on the conference organizers.
Register now for early bird pricing (registration fees increase by $50 after 15 January 2013): registration for members is $530, registration for non-members is $630, and registration for students/retired is $120. The online registration system is programmed to accept Visa, Mastercard, Discover and American Express credit cards.
Attendees may still register in person at the registration table.
Conference Hotel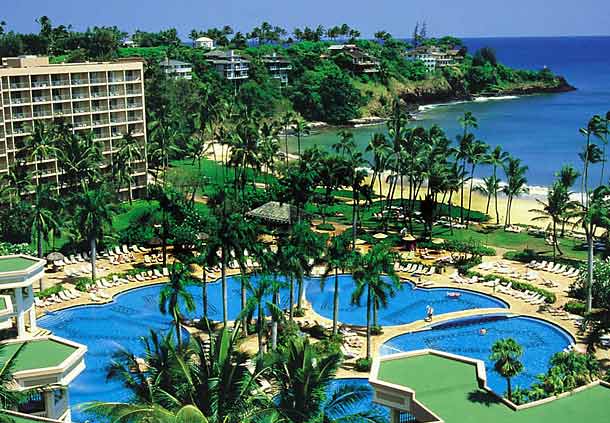 Kauai Marriott Resort
on Kalapaki Beach
3610 Rice Street
Lihue, HI 96766

808.246.5071 (voice)
800.220.2925 (toll-free)
808.245.2993 (fax)
Conference Reservations
Rate: $243/night
Conference Chairmen
AAS General Chair
Dr. Thomas Starchville
The Aerospace Corporation
15049 Conference Center Dr., Suite 600
Chantilly, VA 20151
(571) 307-4203 (voice)
thomas.f.starchville(AT)aero.org
AIAA General Chair
Ms. Lauri K. Newman
NASA Goddard Space Flight Center
Mail Code 595.1
8800 Greenbelt Road
Greenbelt, MD 20771
301-286-3155 (voice)
lauri.k.newman(AT)nasa.gov
AAS Technical Chair
Dr. Sergei Tanygin
Analytical Graphics, Inc.
220 Valley Creek Blvd.
Exton, PA 19341
(610) 981-8000 (voice)
stanygin(AT)agi.com
AIAA Technical Chair
Dr. Ryan Park
Guidance, Navigation and Control Section
Jet Propulsion Laboratory
MS 301-121
4800 Oak Grove Drive
Pasadena, CA 91109-8099
(818) 354-4401 (voice)
(818) 354-5904 (fax)
ryan.s.park(AT)jpl.nasa.gov