AAS/AIAA Astrodynamics Specialist Conference,
Hilton Head, South Carolina
The 2013 Astrodynamics Specialist Conference hosted by the American Astronautical Society (AAS) and cohosted by American Institute of Aeronautics and Astronautics (AIAA) will be held in Hilton Head, South Carolina, August 11-15, 2013. The conference is organized by the AAS Space Flight Mechanics Committee and the AIAA Astrodynamics Technical Committee.
Abstract and Manuscript Submissions
Abstracts are to be submitted through a web based abstract submittal system. Using the web based system, authors will submit their abstract, author information and preprint before the conference. Authors will also use this site to submit their final manuscript after the conference.
Online Conference Registration
Attendees to the conference are encouraged to utilize the online registration system. Registering online will provide several benefits. You will avoid the lines at the registration table and you will have free access to preprints. Free access to preprints will only be available to people registering through the online system. Registering online will also reduce the workload on the conference organizers.
Conference Hotel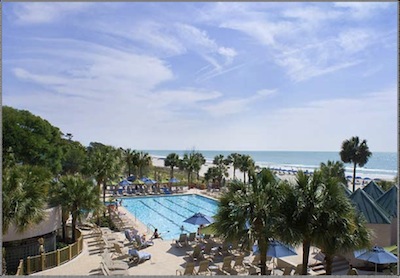 Hilton Head Marriot Resort
One Hotel Circle
Hilton Head Island, South Carolina 29928

888.511.5086 (voice)
Conference Reservations
Rate: $123/night
Rates are guaranteed until 5pm on July 21, 2013
Ranked by CONDE NAST as one of the top 10 best islands and family beaches in the country, Hilton Head Island http://www.hiltonheadisland.org will provide a superb family vacation opportunity to accompany your conference experience. Kids and teens will especially enjoy the myriad of activities tailored especially for them. The Hilton Head Marriott Resort & Spa, situated on the historic Palmetto Dunes Plantation, provides a central base for exploration of all the island has to offer. Recreation opportunities abound with an 11 mile canoe and kayak lagoon network interlaced across the island, the Palmetto Bay Marina (sailing, fishing, parasailing, ocean kayaking), 20 golf courses on the island and surrounding low country, plus loads of kids activities including crafts, pool games, scavenger hunts, boat excursions to watch for dolphins, crabbing and kayaking. Interested in the local History and Culture? The Coastal Discovery Museum showcases the history, culture and ecology of Hilton Head Island area, while the Parris Island Museum addresses the Spanish colonization, Tarawa WWII Exhibit, Iron Mike (acclaimed statue of WWI marine), and the Beaufort Historic District ("Forrest Gump" filming) offers carriage rides, walking tours, and biking. How about Shopping? The Mall at Shelter Cove houses every conceivable outdoor recreation, shopping, and restaurant choice including the world's largest sundial. Waterfront evening entertainment is especially oriented for the children. Harbour Town with its iconic lighthouse, shops, galleries, and cafes provides a picturesque setting for activities. If you prefer more choices, visit the Tanger Outlets (1 and 2) or the Coligny Plaza with 60 stores. And you should not miss an opportunity to enjoy the unique Nature experiences on Hilton Head Island. Pinckney Island National Wildlife Refuge is a 4,000 acre preserve with bird watching of shore birds, wading birds, waterfowl, and migratory flocks. 10 miles of trails for hiking and cycling offer glimpses of white ibis, herons, ospreys, egrets, bald eagles and a visit to the butterfly garden.
Conference Program
Each day of the 3.5 day technical program will include morning and afternoon sessions, where 4 talks will be presented concurrently. The technical sessions will cover a wide spectrum of current topics in astrodynamics and spaceflight mechanics, including:
Asteroid and non-Earth orbiting missions
Atmospheric re-entry guidance and control
Attitude dynamics, determination and control
Attitude-sensor and payload-sensor calibration
Dynamical systems theory applied to space flight
Dynamics and control of large space structures and tethers
Earth orbital and planetary mission studies
Flight dynamics operations and spacecraft autonomy
Orbit determination and space-surveillance tracking
Orbital debris and space environment
Orbital dynamics, perturbations, and stability
Rendezvous, relative motion, proximity operations, and formation flying
Reusable launch vehicle design, dynamics, guidance, and control
Satellite constellations
Spacecraft guidance, navigation and control (GNC)
Space Situational Awareness (SSA), Conjunction Analysis (CA), and collision avoidance
Trajectory/mission/maneuver design and optimization
Special sessions are also planned on the "use of advanced computer architectures for mission design analysis applications" and "orbit debris modeling and removal".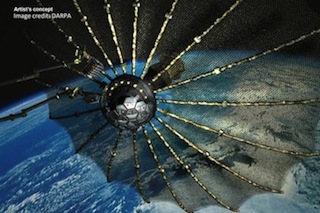 Our plenary speaker will be
David Barnhart
, who is the program manager for the Defense Advanced Research Projects Agency (DARPA)
Phoenix program
, who will speak on the technologies and issues associated with spacecraft-to-spacecraft interactions in low-Earth orbit (e.g., satellite servicing and debris removal). Mr. Barnhart's talk will be followed by an interactive panel discussion on the topic.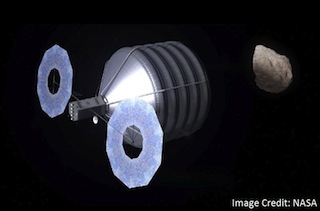 We will also be hosting an interactive discussion on the technology needs for NASA's Asteroid Retrieval Mission concept, led by Nathan Strange of JPL. His abstract is:
Overview of Mission Design for NASA Asteroid Redirection Mission Concept
Part of NASA's new asteroid iniative is a robotic mission to capture a roughly six to eight meter asteroid and redirect its orbit to place it in translunar space. Once in a stable storage orbit at the Moon, astronauts will then visit the asteroid for science investigations, to test in space resource extraction, and to develop experience with human deep space missions. This talk will discuss the mission design techniques that enable the redirection of a 100-1000 metric ton asteroid into lunar orbit with a 40-50 kW Solar Electric Propulsion (SEP) system. The mission design is still in the early stages, and we welcome any comments from the astrodynamics community on our methodology or suggestions of alternate approaches.
Conference Chairmen
AAS General Chair
Dr. Kathleen Howell
ARMS 3233
School of Aeronautics and Astronautics
College of Engineering
Purdue University
West Lafayette, IN 47907
(765) 494-5786
howell(AT)purdue.edu
AIAA General Chair
Dr. Felix Hoots
The Aerospace Corporation
15049 Conference Center Drive, CH1-410
Chantilly, VA 20151
(571) 307-4206
Felix.R.Hoots(AT)aero.org
AAS Technical Chair
Dr. Stephen B. Broschart
Jet Propulsion Laboratory
Mail Stop 301-150
4800 Oak Grove Dr.
Pasadena, CA 91109
(818) 354-4073
stephen.b.broschart(AT)jpl.nasa.gov
AIAA Technical Chair
Dr. James D. Turner
Texas A&M University
745 H. R. Bright Bldg., 3141 TAMU
College Station, TX 77840
979-458-1429(voice)
turner(AT)aeromail.tamu.edu