2019 AAS/AIAA Astrodynamics Specialist Conference
Portland, ME
The 2019 AAS/AIAA Astrodynamics Specialist Conference, hosted by the American Astronautical Society (AAS) and cohosted by American Institute of Aeronautics and Astronautics (AIAA) will be held August 11 - 15, 2019 at the Westin Portland in Portland, Maine. The conference is organized by the AAS Space Flight Mechanics Committee and the AIAA Astrodynamics Technical Committee.
Abstract and Manuscript Submissions
Abstracts are to be submitted through a web based abstract submittal system. Using the web based system, authors will submit their abstract, author information and preprint before the conference. Authors will also use this site to submit their final manuscript after the conference.
Online Conference Registration
Attendees to the conference are encouraged to utilize the online registration system. Registering online will provide several benefits. You will avoid the lines at the registration table and you will have free access to preprints. Free access to preprints will only be available to people registering through the online system. Registering online will also reduce the workload on the conference organizers.
NOTE: Registration fees are calculated at the time of payment. Beginning the registration process without completing payment may result in a higher fee being charged as applicable based upon the early/late/on-site fee schedule set by the General Chairs.
Attendees may still register in person at the registration table.
Early
(On or before July 4, 2019)
Normal
(On or before July 31, 2019)
Walkup
(After July 31, 2019)
Full registration - Current member (AAS or AIAA)
$570
$650
$730
Full registration - Non-member (incl. 1 yr AAS membership)
$670
$750
$830
Retiree registration - Current member (AAS or AIAA)
$290
$370
$450
Retiree registration - Non-Member (incl. 1 yr AAS membership)
$290
$370
$450
Student registration - Current member (AAS or AIAA)
$290
$370
$450
Student registration - Non-member (incl. 1 yr AAS membership)
$390
$470
$550
Offsite Event Information
There will be a social offsite event Tuesday evening from 6:00 to 9:00 pm at the Portland Ocean Gateway. The event will include catered food and drinks and a former astronaut guest speaker, in commemoration of the 50th anniversary of the Apollo moon landing. Each completed registration will include one offsite event ticket, as available on a first-come first-served basis, as seating is limited to 250 total guests. Motor coach transportation to and from the offsite venue will be provided, starting at 5:00 pm from the hotel, and running from 8:00 to 10:00 pm for the ride back. Please arrive on time for departure as it will take several trips to transport all guests and we need each bus to be full before it leaves. For those who choose to drive, parking at the venue may not be available, and parking fees may apply at other nearby locations. Food will be served beginning at 6:00, and the speaker will present from 7:00 to 8:00. Note that all 250 offsite venue tickets have already been claimed. A waiting list will be set up to allow for people not needing a ticket to donate them to those at the top of the list. An email will be sent out soon informing those who are already on the waiting list. We appreciate your understanding.

Keynote Speaker
The offsite event will feature keynote speaker Michael Lopez-Alegria who has over thirty-five years of aviation and space experience with the U.S. Navy and NASA in a variety of roles including Naval Aviator, engineering test pilot and program manager, NASA astronaut, and International Space Station commander. He is a four-time astronaut, having flown on Space Shuttle missions STS-73, STS-92, and STS- 113, and serving as Commander of ISS Expedition 14 (flying to and from the ISS aboard Soyuz TMA-9). He holds NASA records for most Extravehicular Activities (EVA) or "space walks" (10) and cumulative EVA time (67 hours 40 minutes).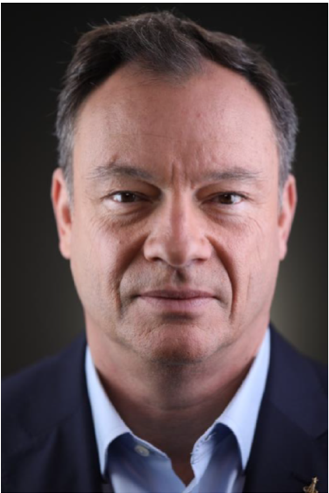 Conference Hotel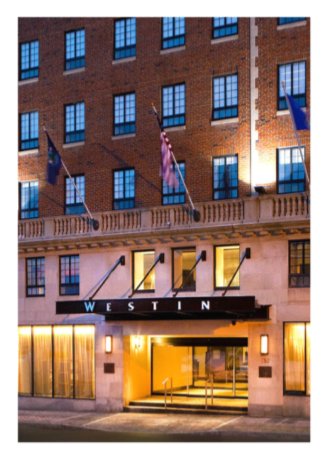 General Inquiries
The Westin Portland Harborview
157 High Street
Portland, Maine 04101 USA
1 207-775-5411 (voice)
1 866-716-8108(toll-free)
Conference Reservations
Reservation Website
1 207-775-5411 (voice) ... weekdays 7:00am - 6:00pm, Sa 8:00am - 4:00pm, all times EDT
1 866-716-8108 (toll-free)

Other Hotel Options
Although conference rates cannot be guaranteed, suggestions for other hotel options in the area are listed below. Further information is available on VRBO and Airbnb.
Courtyard by Marriott Portland Downtown/Waterfront
Holiday Inn Portland-By The Bay
Portland Harbor Hotel
Hyatt Place Portland-Old Port
The Danforth
Additional Information:
The nightly rooms rates are, $170 Single Rate, $170 Double Rate, $190 Triple Rate, $210 Quad Rate
Rates will be at the prevailing government per diem at the time of the conference.
Rates do not include applicable state and local taxes, currently 9%, or various other resort service charges.
Complimentary Wi-Fi in guest rooms
Self-Parking Adjacent Parking Garage currently $26 (discounted from $42)
Valet Parking $34
Hotel Ground Transportation:
Airport shuttle service, on request, complimentary, running from 5 am to 11 pm (shuttle phone: +1 207 517-8873)
Estimated taxi fare: 15 USD (one way)
Uber and Lyft are available in Portland
Driving Directions: Head northwest on High St toward Deering St, Turn left onto Park Ave, Continue straight onto Congress St, Continue straight to stay on Congress St, Turn left onto International Pkwy, Portland International Jetport.
Attractions:
Portland has many breweries, upscale restaurants, shops, live music, and nearby museums
Fishing excursions and boat tours to local islands available
Most local attractions will be walkable for most people
Many scenic hikes within driving distance

Conference Chairs
AAS General Chair
Dr. Christopher Scott
Johns Hopkins Applied Physics Laboratory
11101 Johns Hopkins Road
Laurel, Maryland 20723
(240) 228-5120
Christopher.Scott(AT)jhuapl.edu
AIAA General Chair
Mr. Brian Hansen
The Aerospace Corporation
Astrodynamics Department, M4-948
2310 E. El Segundo Blvd.
El Segundo, CA 90245-4609
(310) 336-5279
brian.w.hansen(AT)aero.org
AAS Technical Chair
Dr. Islam I. Hussein
L3 Applied Defense Solutions
10440 Little Patuxent Parkway, Suite 600
Columbia, MD 21044
(734) 604-6475
ihussein(AT)applieddefense.com
AIAA Technical Chair
Dr. Kenny Horneman
Emergent Space Technologies
7901 Sandy Spring Road, Suite 511
Laurel, MD 20707
2019astroaiaatc(AT)gmail.com